We've recently replenished our inventory of salvaged live edge redwood slabs. Stop by and take a look in person and/or browse the selection of slabs shown here. Additional pieces are available. Please ask us for details.
Dimensions:
Thickness: 2″ to 3″. Widths: 14″ to 28″. Lengths: 40" to 84″.
Quantity Available:
100+ slab tops. Available now for pickup or shipping from our showrooms in Cambridge, Mass or Berwick, Maine.
#1475: 2″ x 24″ x 72″ $750
#1523: 3″ x 27″ x 96″ $1,620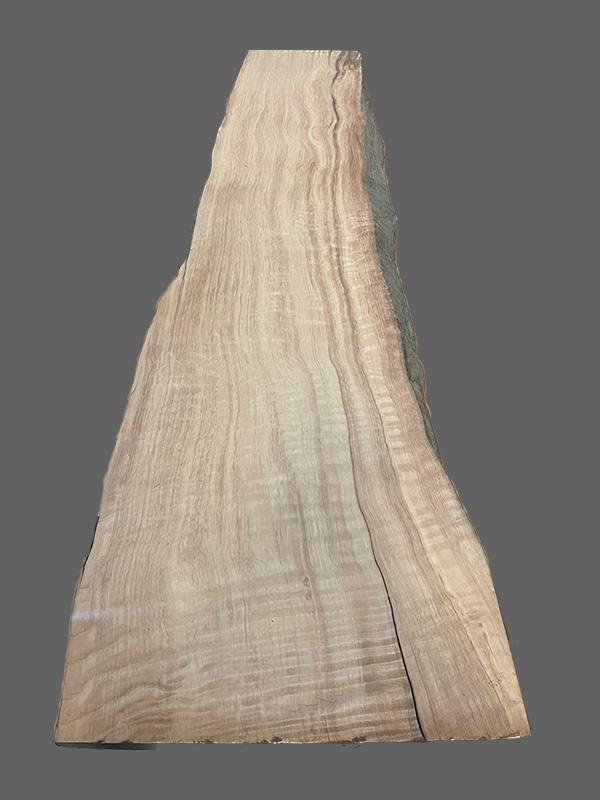 #1525: 3″ x 22″ x 98″ $1,500
#1524: 3″ x 24″ x 96″ $1,380
#1448: 3″ x 28″ x 70″ $1,450
#1411: 2-3/4″ x 24″ x 55″ $830
#1495: 3″ x 21″ x 50″ $700
#1439: 3″ x 21″ x 48″ $550
#1456: 2″ x 20″ x 52″ $385
#1428: 2-1/2″ x 20″ x 56″ $610
#1476: 3″ x 27″ x 63″ $1,120
#1531: 2″ x 14″ x 65″ $635
#1541: 2″ x 16″ x 60″ $685
#1530: 2″ x 16″ x 60″ $680
#1519: 2″ x 18″ x 84″ $1,100
#1546: 2-1/2″ x 17″ x 60″ $865
#1499: 2″ x 21″ x 60″ $945
#1516: 2″ x 17″ x 72″ $820
#1427: 3″ x 20″ x 66″ $850
#1473: 3″ x 21″ x 56″ $790
#1413: 2-3/4″ x 21″ x 43″ $575
#1409: 3″ x 21″ x 40″ $560
#1496: 3″ x 20″ x 51″ $525
#1452: 3″ x 44″ x 96″ $3,520
#1451: 3″ x 41″ x 96″ $3,440
#:1552 3″ x 35″ x 60″ $1,750
#:1423 3″ x 37″ x 59″ $1,610
#:1461 3″ x 45″ x 67″ $2,016
#:1554 3″ x 48″ x 71″ $3,240
#:1466 3″ x 29″ x 84″ $1,785
Large Redwood Slab Currently In Our Cambridge Warehouse