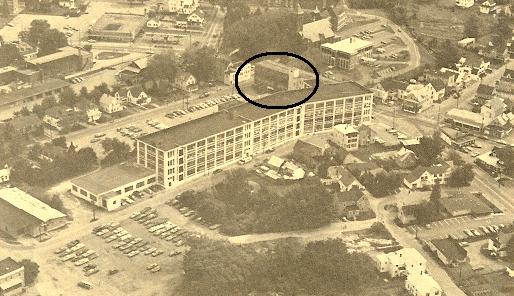 LACONIA, NH ~ 19th Century

The town of Laconia has been visited by outsiders since 1652. Visitors were initially explorers, then settlers, business entrepreneurs, and industrial-age American and immigrant workers. In our time, the area continues to attract visitors, more often in the form of tourists and motorcycle enthusiasts during the well-known annual 'Bike Week.'

1761 saw the first European settlement of colonists in this area. Now known as downtown Laconia, it was then an area well-established by thousands of years by native inhabitants. Laconia, New Hampshire was incorporated as a town in 1855 and became a city thirty-eight years later.

Originally a self-sufficient farming community, it slowly grew into a manufacturing center during the early and mid-1800s, increasingly connected via road, rail, and water to major trade centers of the time. Industrial growth continued during the second half of the 19th century with business sectors such as textiles, shoes, and (as is the case with this building) knitting machines and the needles used in them. Tourism emerged as a growing industry during this time and has continued to this day.
Scott & Williams were manufacturers of knitting machines and other industrial knitting materials used in the large knitting mills throughout this period. They were one of the largest manufacturers in the country, even exporting machines across the ocean to other countries, such as Great Britain.

During this century, several factors - including the two World Wars and global economic competition - impacted industry in the area. By the mid 1900s, Italian machines had emerged as the front-runners in the business; many global competitors, including those in the United States, were forced out of business.

Scott & Williams knitting machines are, however, still used in production today, and parts for the equipment are still sold for use. One can purchase socks and other goods made from these old machines. In Laconia, many of the heavy industries have relocated, but the area still maintains a manufacturing base, albeit a more modern one producing semiconductor heat sinks and telecommunications equipment.

The Scott & Williams mill is currently undergoing a major transformation by the Laconia Housing Authority. In a former factory neighborhood known as Normandin Square, the complex is being renovated and transformed into a multi-use space with 60 apartments, 23,000 feet of commercial space, and a public park. One building within the complex had to be demolished to realize this new plan, and we have reclaimed the Heart Pine beams from within that structure.

Photo courtesy Laconia Housing Authority.