Arts & Crafts Reclaimed Lumber Projects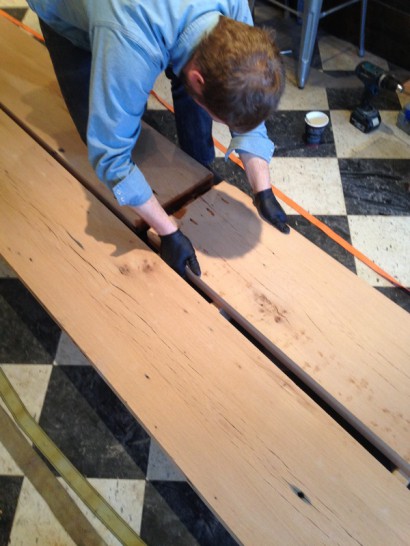 South Berwick's own Thistle Pig restaurant didn't have to travel far for their reclaimed wood bar top.
Longleaf Lumber employee Broc Harzinski built this one-of-a-kind headboard using reclaimed walnut. Broc hand-selected his reclaimed wood from our Motley Walnut special, using it for the darker tones and the contrast delivered by slight sapwood content.  The special skip-planed walnut boards were milled by Longleaf as flooring, so the boards were surfaced and cut with … Read More
It's been amazing to watch customers turn our salvaged redwood slabs into tables, bars, counters, and other incredible pieces of furniture.